In-the-Ceiling Type
Installation Space-saving
Less than 270mm in height can be easily fit into the limited space in the false ceiling(0.8HP to 2.5HP)
Flexibly supports a wide range of installation conditions at site
In 1983,Hitachi invented the first air conditioning scroll compressor in the world and owned the patent. More than 20 years, professional experience in development and manufacturing of scroll compressor ensures more advanced technology, higher quality and stronger reliability.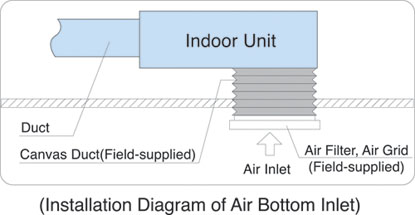 Higher External Static Pressure
Better installation flexibility at site, longer ducts can be connected.
Far less noise, much quieter operation.
Drain-up mechanism can be supplied as optional part.
.
Specification